Civils Engineering Graduate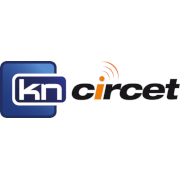 Employer Information
KN Circet
E: recruitment@kncircet.ie
T: +353 (1) 457 5000
Now recruiting for our 12- month Graduate Programme launching in September 2022 across our various office regions in Ireland and the UK! We are currently looking for graduates who are eager to learn on the job, put their skills to the test and are driven to succeed. Candidates who are motivated, ambitious and hardworking will gain invaluable experience while learning transferable skills that will enable them to grow personally and professionally throughout their time with Circet. In line with our 2022/2023 Graduate Programme, we are seeking a Civil Engineering graduate to join our team in Dublin, Ireland.
Responsibilities as Civil Engineering Graduate (upon relevant training) include:
Surveying constructed works for as-built drawings
Monitoring and recording progress on site and assisting in updating the works programme
Management of material deliveries on site and checking quality of materials
Attend regular site meetings with the construction team, design team and various clients
Maintaining daily site records and testing records
Ensure Traffic Management arrangements are in accordance with the relevant traffic management plans
Ensure the company's image and profile at site level is professional Health & Safety Obligations:
Fully understand and implement the company safety policy and procedures.
Ensure that the programmes for the contracts are successfully delivered in a Safe, Quality and On Time Manner.
Ensure that a 'Right First Time' culture is adopted and developed throughout the business.
Drive compliance to any regulatory measures that may apply to the works and operations that Circet undertake.
Ensure that all contracts achieve turnover and profitability by maximising efficiency and minimising cost of failure.
Manage Client relationships within the client organisations across all areas.
Sponsor new ways of working which would improve delivery and service then support any activities being undertaken to implement change.
Skills & Experience required:
Driving Licence essential
Have a good foundation of technical knowledge and civil engineering principles
The ability to organise, multitask, prioritise and work under pressure.
Demonstrate excellent communication skills both written and verbal.
Exhibit analytical and problem-solving skills and willingness to adapt to new challenges.
Ability to maintain accurate site records
Have good technical report writing skills
Knowledge of basic topographic surveying and setting out principles
Establish good working relationships with colleagues and contribute to the team
High attention to detail.
Applicants should hold an honours degree in Civil Engineering however Construction Management graduates with an interest in working in a civil engineering environment / role may also be considered.
---