Certification Engineer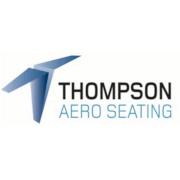 Employer Information
Thompson Aero Seating Limited
E: careers@thompsonaero.com
T: +44 (0) 28 3833 4000
Thompson Aero Seating are hiring a Certification Engineer to join our growing team. This position involves working within multi-disciplined Engineering teams to deliver innovative design solutions for new concepts & customisation of existing products for our customers across the globe, ensuring delivery to cost, time, quality & adherence to strict aerospace regulations and suitability for manufacturing and airworthiness.
Our products are unique and bespoke to each customer, join our specialist Engineering team and be part of the best of advanced manufacturing in Northern Ireland, as we work towards our goal of being number one globally.
The successful candidate will:
Prepare all necessary documents, such as specifications, technical plans and reports related to aircraft seating.
Work under the direction of the lead with outside vendors, internal departments and other engineering disciplines for compliant, airworthy products.
Support change management through research, concepts, design reviews, trade studies, impact analysis and implementation.
Work with internal customers to assist with troubleshooting on product investigation and resolution of issues.
Support statement of work and bids for new customer requests.
Identify airworthiness risk and lead root cause analysis and proposed solutions.
Reward
It's an exciting time to join our business as we implement our 5-year growth plan. In addition to an exciting career with our global organisation, you can expect a lucrative salary, pension, generous 33 days holiday entitlement, and continuing opportunities. In September alone we completed over 1700 working hours of staff training and are committed to supporting the ongoing development of all our colleagues.
Requirements
The ideal candidate will hold a relevant Engineering degree/relevant Apprenticeship (or equivalent) or a minimum of 2 years working in an Engineering environment, be proficient in MS Office, have strong verbal and written communication skills and be able to work well under pressure.
Click "apply" or contact our HR team; careers@thompsonaero.com to hear more about the position.
Thompson Aero Seating Ltd. reserves the right to enhance criteria for shortlisting purposes. Applicants should demonstrate how they meet the requirements outlined.
Thompson Aero Seating is an equal opportunities employer
---