Business Management Graduate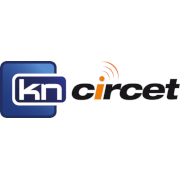 Employer Information
KN Circet
E: recruitment@kncircet.ie
T: +353 (1) 457 5000
Now recruiting for our 12- month Graduate Programme launching in September 2022 across our various office regions in Ireland and the UK! We are currently looking for graduates who are eager to learn on the job, put their skills to the test and are driven to succeed. Candidates who are motivated, ambitious and hardworking will gain invaluable experience while learning transferable skills that will enable them to grow personally and professionally throughout their time with Circet. In line with our 2022/2023 Graduate Programme, we are seeking a graduate to join our operations team in East Kilbride, Scotland.
​​​​​​​Responsibilities as Graduate include
• Assist on a project – ensuring it delivers the objectives required to meet or exceed KPI targets.
• Provide direction to your project team – inclusive of sub-contractors.
• Learning about full compliance with the local authority and statutory provisions for the administration of Streetworks legislations.
• Providing input on resource requirements for the completion of all works throughout the project term.
• Assisting on productivity – assigning roles, tasks and responsibilities required for the successful completion of the project work in accordance with planning, specifications and client requirements.
• Learning the commercial aspects of the contract / project and ensure the project does not go into financial breach.
• Identify ways to reduce costs and improve performance.
• Provide input on risk and delivery whilst producing reports for the project teams where applicable.
• Manage personal graduate progression and ensure that any help the candidate requires, is called out to their manager.
Health & Safety Obligations:
• Learning towards the understanding and implementation of the company safety policy and procedures.
• Gain experience on the programmes for the contracts involved on, so they are successfully delivered in a Safe, Quality and On Time Manner.
• Learning that a 'Right First Time' culture is adopted and developed throughout the business.
• Drive compliance to any regulatory measures that may apply to the works and operations that Circet undertake.
• Assist the project and business, so that all contracts achieve turnover and profitability by maximising efficiency and minimising cost of failure.
Skills & Experience required:
• The ability to organise, multitask, prioritise and work under pressure.
• Demonstrate excellent communication skills both written and verbal.
• Exhibit analytical and problem-solving skills and willingness to adapt to new challenges.
• Establish good working relationships with colleagues.
• High attention to detail.
---