Business Intelligence Analyst/Developer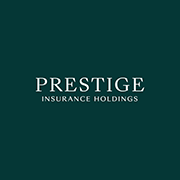 Employer Information
Prestige Insurance Holdings Ltd
E: hr@prestigeholdings.co.uk
T: 02890 355582
Prestige Underwriting Services is part of the Prestige Group which incorporates AbbeyAutoline Insurance Brokers, Prestige Underwriting Services (Ireland), Customer Claims Assist, Cover.Net, Octane Underwriting Services, Octan London Markets, and Reliable Vehicle Solutions.
Short Term Projects
Maintenance of report automation and business processes, and further automating our current manually reporting.
Standardise KPI's across business verticals.
Document specifications for business intelligence or information technology (IT) reports, dashboards, or other outputs.
Create end to end solutions for problems or incoming data requests.
Carry out reactive and proactive data analysis of structured and non-structured data sets.
Migrating historic operations to version control using Git and Bitbucket.
Long Term Projects
Investigate, collect, and design data stores for publicly available data sources.
Help develop, maintain, and integrate ML or AI models into our current day to day data flows.
Building out an ecosystem using R to leverage more complex operations and methodologies.
Scope and build a testing framework to help validate our reporting services
Conduct real time analysis and decision making.
Build a single view event log for our customers encompassing data integrity checks, exception reporting etc.
Enhance insurer pricing strategies and build models.
Evaluate cloud migration for some technology implementations.
Data Governance including schema's and data dictionaries.
3rd party/legacy integrations/solutions.
Acquisitions and related data flows, data dictionaries, documentation, data governance.
Remuneration and Conditions of Employment
Hours of work: 35hrs, Monday-Friday; 9:00am-5:00pm.
Holidays begin on 20 days plus 11 statutory days, with annual leave accruing with length of service.
Company Pension Scheme
Life Assurance
Private Medical Insurance
Employee Assistance Programme (EAP)
Eyecare Scheme
Staff Insurance Discounts
Continuous Learning & Development including support for Professional Qualifications
Who we're looking for:
​​​​​​​Qualifications
Essential
Degree or equivalent in a strong technical subject (strong commercial experience will be considered).
Desirable
Degree qualification in a STEM subject.
MS Certification.
Experience
Essential
Commercial experience in working with SQL and MS BI Stack.
Strong background of T-SQL coding and data warehousing.
ETL skills.
Experience of using visualisation tools (Power BI or similar).
Strong problem-solving skills.
Desirable
General programming skills.
Experience using R or similar.
Working knowledge of Power BI.
Strong Excel skills.
Experience developing with SSRS.
Strong technical/I.T knowledge.
Basic insurance knowledge.
Working knowledge of the Open GI system.
Competencies
Essential
Excellent time management skills and organisational skills with the ability to work on your own initiative to achieve set targets.
Ability to provide creative solutions to complex tasks.
Ability to communicate effectively using a variety of media.
Methodological and logical approach to work with an eye for detail.
Act honestly, ethically and with integrity.
Ability to work within a demanding environment which requires a hands-on approach.
The company have the right to increase the essential criteria where a large number of candidates meet both the essential and desirable criteria.
---