Business Development Manager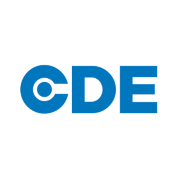 Employer Information
CDE
E: recruitment@cdegroup.com
T: +44 28 8676 7900
CDE are currently seeking an experienced Business Development Manager to support their UK and Ireland function. The successful applicant will report into the Business Development Director and be initially responsible for activities across England.
This role offers uncapped commission, the opportunity for global travel and the chance to be part of an industry leader and premium brand with a direct to market approach. Initially focusing on growing business in England, you will be part of the larger Global team which offers the successful candidates unlimited opportunities to progress.
Responsibilities will include:
Achieve revenue targets and business objectives within the region.
Build customer relationships, rapport and trust to effectively manage the full sales cycle including the negotiations on major projects.
Coordinate and follow-up on existing leads and generate new leads in an effective and structured manner.
Be familiar with direct to end user selling and capable of building a pipeline efficiently.
Effectively manage long consultative selling cycles for capital equipment as well as fulfilling shorter term customer requirements.
Identification, profiling, analysis and implementation of new business opportunities in the nominated market.
Criteria:
Candidates must have proven experience in a Business Development role ideally having worked in or with knowledge or construction, materials processing, recycling, quarrying or heavy plant industries.
You must be self motivated with a track record or exceeding business targets. Previous experience of establishing and maintaining successful customer partnerships is essential.
This role offers the opportunity to work for an industry leader selling a premium product. With uncapped commission and the opportunity to advance your career globally this will suit someone who is serious about progressing their career on a global platform.
---