Biomedical Service Engineer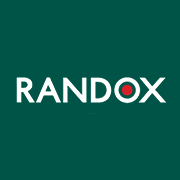 Employer Information
Randox
E: recruitment@randox.com
T: +44 (0) 28 9442 2413
Biomedical Service Engineer (23N/EERB)
Randox Laboratories is currently recruiting for a Biomedical Service Engineer to support our expanding operations. The role will provide a talented and enthusiastic individual with an excellent opportunity to pursue an exciting and attractive career in the diagnostic industry. The role will involve installation, commissioning and set-up of biomedical equipment, routine servicing and preventative maintenance of analysers and associated equipment, emergency breakdown repair of analysers and provision of technical support by telephone and e-mail to Randox customers.
This role is based in Antrim Science Park.
Key Responsibilities:
Servicing
Routine servicing and preventative maintenance of analysers and associated equipment within Randox and in the field.
Establishment of routine maintenance schedules.
Development of procedures and support associated with new products.
Troubleshooting
Emergency breakdown repair of analysers within Randox and in the field.
Installation
Installation, commissioning, and set-up of analyser equipment.
Providing technical support by telephone and E-mail to Randox customers.
Providing technical support for analyser development.
Quality Control
The quality control of analysers prior to product release.
Training
The training of Randox and distributor personnel in analyser servicing procedures.
General
The performance of all tasks within the departmental ISO framework.
Adherence to company Positive work Environment Policies, health & safety procedures, and the maintenance of a safe working environment.
Essential:
Possess excellent communication and organisational skills (written and verbal).
Ability to work effectively with others to establish and to maintain good working relationships with internal departments and customers.
Be computer literate.
Be available for extensive travel worldwide.
Hold a full UK driving licence.
Desirable:
Relevant Engineering Qualification or equivalent accredited apprenticeship.
Experience in computer hardware.
Experience of a variety of medical instrumentation.
Experience of engineering.
Have experience in clinical chemistry analyser and applications knowledge
About Randox:
Randox Laboratories is passionate about improving global health and saving lives through the development of innovative and pioneering products. Through our commitment and the skill of our people we have grown to be a world leader in diagnostics for clinical healthcare, toxicology, food security and providing quality solutions to over 145 countries. In order to serve our growing international markets, we require high calibre applicants with scientific, engineering, software and broader business skills – including sales, marketing, logistics, finance and many more.
Central to the Randox ethos is our drive to improve healthcare worldwide and every one of our staff plays a vital role in this aim.
---