Biochip QC Analyst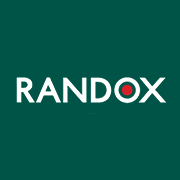 Employer Information
Randox
E: recruitment@randox.com
T: +44 (0) 28 9442 2413
Biochip QC Analyst – (Job Ref: 23N/BQCA)
The role of Biochip QC analyst is to include to include all visual analysis, processing, and complete results analysis for multiple types of component data right through from in-process assessment to final packed kit. The QC Analyst must complete and maintain accurate quality control records at all times.
This role will be three 12-hour nightshifts per week Tuesday to Thursday.

The Role:
Coordinate with Biochip Formulation Department for planning and QC of Randox manufactured products.
The preparation of materials and testing of Biochips specific QC analytical procedures.
The operation, calibration, and basic maintenance of Evidence family of analysers and other analytical instrumentation to generate reliable analytical data.
The processing and analysis of component data.
To review and approve product for release.
The accurate maintenance of quality control records.
Coordinate with Engineering Manufacture Department for planning and QC of Randox manufactured analysers to ensure on time product release.
Liaise with Engineering Manufacture Department to optimise analyser set up and performance.
Troubleshooting of day-to-day Qualify issues.
Training on new QC Analysts.
Coordinate and perform Microbial Testing of Biochip Formulation, R&D, and environment monitoring samples.
​​​​​​​The Candidate:
Essential:
Be qualified to at least degree standard in Biochemistry, Chemistry, Immunology, or a Life Science.
Possess excellent communication skills, both written and verbal.
Possess excellent organisational skills.
Be computer literate.
Desirable:
About Randox:
An international company operating in over 145 countries that continues to have unparalleled growth, Randox Laboratories has been the heartbeat of the UK's National COVID Testing Programme throughout the pandemic. In early 2020 Randox recognised the threat from COVID-19 and, based on over 40 years of diagnostic experience, quickly developed a test to accurately identify the virus. Testing at scale commenced within weeks to support the UK's National Testing Programme and private clients alike.
Additionally, as a world leader in diagnostics for clinical healthcare, toxicology and food security, our expertise and product portfolio have assisted laboratories across the world in improving health and saving lives. Our global success is a result of our pioneering products and the commitment & skill of our workforce, which continue to grow exponentially.
Central to the Randox ethos is our drive and determination to improve healthcare worldwide and every one of our talented staff play a role in this. In order to serve our growing international markets, we require high calibre applicants with scientific, engineering, software, and broader business skills – including sales, marketing, logistics, finance and many more. Join the Randox team and play your part in improving the health of millions.
Randox Laboratories Limited is an Equal Opportunities Employer.
---