Bid Writer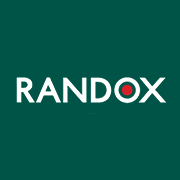 Employer Information
Randox
E: recruitment@randox.com
T: +44 (0) 28 9442 2413
Randox is welcoming applications for the position of Bid Writer to join our team. The role of Bid Writer is key in securing business on a global basis. The successful applicant will identify suitable tenders, developing quality proposal and pretentions to identify tender opportunities. This role will be based at our Ardmore site in Crumlin.
The Role:
Support the development of quality proposals and presentations
Searching bids portals to identify potential tender opportunities
Distributing tender details to Randox offices, distributors and Business Managers
Liaise with relevant Business Managers and Departments to coordinates, edit format and submit bid responses
Follow up on bids submitted to assess successful and non-successful bids
Maintain internal libraries and tool to aid future tenders
The Candidate:
Minimum 2 years' experience in bid writing
Ability to work under pressure and to tight deadlines
Computer literate in all Microsoft packages
Excellent attention to detail
Excellent communication and presentation skills
Excellent organisational skills
Strong business acumen
About Randox:
An international company operating in over 145 countries that continues to have unparalleled growth, Randox Laboratories has been the heartbeat of the UK's National COVID Testing Programme throughout the pandemic. In early 2020 Randox recognised the threat from COVID-19 and, based on over 40 years of diagnostic experience, quickly developed a test to accurately identify the virus. Testing at scale commenced within weeks to support the UK's National Testing Programme and private clients alike.
Additionally, as a world leader in diagnostics for clinical healthcare, toxicology and food security, our expertise and product portfolio have assisted laboratories across the world in improving health and saving lives. Our global success is a result of our pioneering products and the commitment & skill of our workforce, which continue to grow exponentially.
Central to the Randox ethos is our drive and determination to improve healthcare worldwide and every one of our talented staff play a role in this. In order to serve our growing international markets, we require high calibre applicants with scientific, engineering, software, and broader business skills – including sales, marketing, logistics, finance and many more. Join the Randox team and play your part in improving the health of millions.
Randox Laboratories Limited is an Equal Opportunities Employer.

---