Bid Manager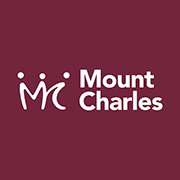 Employer Information
Mount Charles
E: hr@mountcharles.com
T: 028 9032 0070
Due to Growth and Expansion, The Mount Charles Group is seeking to employ a Bid Manager to join our team in Central Office on the Ormeau Road in Belfast.
Working pattern
Monday- Friday 9-5
REWARDS
Agile working model
Flexible working pattern
25 days annual leave plus bank holidays
Holiday purchase Scheme
Voluntary private health and cashplan scheme
Life Assurance
Employee Assistance Programme
Pension Scheme Consultancy & Advice
Benefit/ discount Portal
Responsibilities ​​​​​​​
Manage the end-to-end bid process.
Manage virtual bid teams and inputs from key stakeholders, typically engaging with sales, marketing, operations teams, finance, commercial, legal and project management / delivery.
Work with the Sales lead to develop a clear win strategy for each bid and ensure win themes are clear and compelling.
Understand and resolve complex technical, strategic and business issues.
Risk tracking and management throughout the bid process.
Contributing to the written proposal – both in terms of content and presentation (such as providing guidance around the executive summary).
Ensure timescales are achieved at each step of the bid process, including all internal governance, while taking the initiative in setting realistic deadlines.
Ensure on-time submission of compliant and commercially sound bids.
Co-ordinate and plan all client presentations required as part of the bid submission.
Drive continuous improvement, through post-bid reviews, both internally and with customers.
Personality: The ideal Candidate will have
​​​​​​
:
Ambitious, people oriented, inquisitive, passionate, organised with the ability to build relationships quickly and effectively at all levels of the business
Excellent attention to detail and ability to work to strict deadlines
Ability to work as part of a multi-disciplined team, and lead operators to support the successful delivery of the bid programme
Uses the right influencing techniques to gain the necessary commitment and support from others, both internally and externally
Listens to others, and values their contributions, receptive to new ideas, and acts in an ethical and socially responsible manner
​​​​​​​
​​​​​​​GREAT PEOPLE – GREAT SERVICE – GREAT FUTURE
The Mount Charles Group is an equal opportunities employer and welcomes applications from all sections of the community
​​​​​ #NorthernIreland​​​​​​​
​​​​​​
---