Bakery Assistant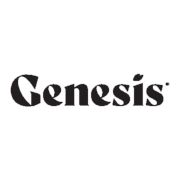 Employer Information
Genesis Bakery
E: hello@genesisbakery.co.uk
T: 028 7963 2465
Starting at £10 per hour (regardless of age) or £11 per night shift. You may have the opportunity to increase the rate, as you develop and become more multi-skilled and competent across sections in the factory.
Roles available
Our Bakery has many sections. You will be part of working as one big team, with each area playing an equally important role in the Genesis production process.
Bakery: This is where the magic starts. This section receives raw materials, weighs ingredients, mixes and prepares all sorts of delicious things. It can involve heavy lifting and moving of ingredients and precision of weighting.
Baking / Ovens: This is where goods are baked in our ovens. This section bakes and de-pans the goodies fresh from the ovens and cools them. It can be a very warm environment and precise attention to detail is required to ensure temperature and timings are exact.
Finishing (Piping and Decorating): This is where we get creative. This involves highly-skilled decorating and finishing processes which are completed by hand. Precision and attention to detail are a must. It involves high levels of concentration and a steady hand. Although it can be repetitive, it is really rewarding to see the lovely creations.
Packing: This is where we wrap, box and label our scrumptious creations. This section skilfully packs and presents the final products for many of our different big brand customers, as well as for selling locally under our own much-loved Genesis brand. Speed, hand and eye co-ordination and careful handling of the product is essential.
Job Types: Full-time, Permanent
Salary: £10.00-£11.00 per hour
Schedule: Day shift / Night shift
Closing date is 30th March 2023 at 5pm.
​​​​​​​Genesis is an Equal Opportunities Employer
---