AV Consultant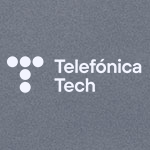 Employer Information
Telefónica Tech
E: hr@telefonicatech.uk
T:
The role will entail the candidate will work within the ITR team of Telefonica Tech UK to deliver Audio-Visual solutions across a wide range of business sectors and countries.
The candidate will often be involved in the from early design stage through delivery and UTA and client sign -off.
Often working in co-ordination with other practices within the business to bring together the latest technologies available to deliver bespoke, holistic solutions which satisfies the client's needs.

---