Auto Dispense Supervisor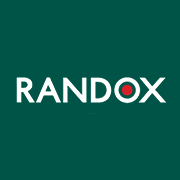 Employer Information
Randox
E: recruitment@randox.com
T: +44 (0) 28 9442 2413
Randox are looking for an Auto Dispense Supervisor to join our manufacturing team at one of our sites based just outside of Crumlin, Northern Ireland.
The successful candidate will look after day-to-day supervision of staff within the Auto Dispense/Labelling Section ensuring that product is dispensed /labelled in accordance with specifications and Standard Operating Procedures.
Shift pattern:
07:40-17:20 – Monday-Thursday
07:40-11:40 – Friday
The role:
To ensure cost effective allocation of staff and equipment to meet schedules on a daily basis.
To monitor the productivity of staff.
Ensure the routine maintenance and upkeep of all equipment and instrumentation
Report daily progress against schedule to the Manufacturing Manager.
To identify and implement any changes in practices to improve the performance of the Section.
Participate in any Internal Quality Audits and assist in the implementation of agreed corrective and preventative actions
Ensure that staff are trained in new procedures and in changes to procedures.
To ensure product and processes adhere to quality requirements.
Ensure that records are maintained.
Ensure that appraisals are conducted as specified for all members of the team and the disciplining of staff as required.
The Candidate:
Essential:
Experience in supervising staff or at least three years working experience in the section or similar environment.
Working knowledge and experience of production schedules.
Basic computer skills.
Good interpersonal skills.
Desirable:
Working knowledge of Quality systems.
Experience of Health and Safety requirements including CoSHH.

About Randox:
An international company operating in over 145 countries that continues to have unparalleled growth, Randox Laboratories has been the heartbeat of the UK's National COVID Testing Programme throughout the pandemic. In early 2020 Randox recognised the threat from COVID-19 and based on over 40 years of diagnostic experience, quickly developed a test to accurately identify the virus. Testing at scale commenced within weeks to support the UK's National Testing Programme and private clients alike. Through the enormous effort and commitment of its staff Randox is currently operating at a capacity of 180,000 COVID-19 samples per day, making it the most productive laboratory in the UK and Ireland and amongst the very largest in Europe.
Additionally, as a world leader in diagnostics for clinical healthcare, toxicology and food security, our expertise and product portfolio have assisted laboratories across the world in improving health and saving lives. Our global success is a result of our pioneering products and the commitment & skill of our workforce, which continue to grow exponentially.
Central to the Randox ethos is our drive and determination to improve healthcare worldwide and every one of our talented staff play a role in this. In order to serve our growing international markets, we require high calibre applicants with scientific, engineering, software, and broader business skills – including sales, marketing, logistics, finance and many more. Join the Randox team and play your part in improving the health of millions.
Randox Laboratories Limited is an Equal Opportunities Employer.

---