Associate Dentist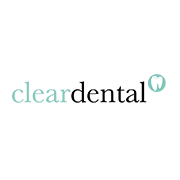 Employer Information
Clear Dental
E: kerry@cleardental.net
T: 02890 247 333
Job Summary
We have an exciting opportunity for an Associate Dentist to be part of our family run group of Practices and to join our team in Knock. There is a large NHS list available and great potential for private treatment. Denplan is offered at this practice. We pride ourselves on offering an excellent quality of care and service to our patients. Our practices are equipped with Digital X-Rays, Software of Excellence Practice Management Software and Rotary Endodontics.
Benefits
Relocation packages available
Denplan Practice
Career support
Paid CPD subscription
Paid GDC registration for first year on the GDC register (newly qualified Dentists)
Essential Criteria
Bachelor of Dental Surgery (BDS or BChD or BDentS)
Registered with the General Dental Council
Must have completed a VT year
Responsibilities
As an Associate Dentist, your work will include:
educating patients on oral healthcare;
examining teeth and diagnosing patients' dental conditions by using tools such as x-rays;
assessing treatment options and agreeing treatment plans with patients;
carrying out agreed clinical treatments such as restoring teeth affected by decay and treating gum disease;
maintaining patients' dental records;
training and leading a team of staff;
marketing services to potential clients.
Person Specification
You will need to show:
manual dexterity and technical dental skills, plus the ability to maintain intense concentration for prolonged periods;
the ability to build relationships with patients and colleagues;
high level communication and interpersonal skills, for interaction with patients of all ages and backgrounds;
an interest in the welfare of others and a sympathetic manner, particularly to deal with patients' fears;
good administrative and managerial abilities;
Information technology skills, due to the increasing use of computers for keeping records and accounts, and for digital imaging of radiographs and intra-oral photography.
---