Assistant Planner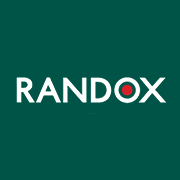 Employer Information
Randox
E: recruitment@randox.com
T: +44 (0) 28 9442 2413
Assistant Planner – (Job Ref: 22N/ASMO)
Randox Laboratories are currently looking to hire an organised and detail orientated individual in the position of an Assistant Planner.
Based at our Headquarters just outside Crumlin, Co. Antrim, the successful applicant will play a key role in assisting the establishment of product assembly schedules including liquid, dry dispense, labelling, and packaging operations to ensure that stock levels are maintained and that both components and finished kits are delivered on time.

The Role:
Adherence to company Positive Work Environment Policies, Health & Safety procedures, and the maintenance of a safe working environment.
The use of computerised stock control system (Sage) and related excel spreadsheets to generate manufacturing schedules and to raise work orders for the various assembly teams.
The liaising with the various manufacturing teams to ensure the smooth flow of product with maximum efficiency and best use of the available equipment.
The establishment and management of manufacturing capacities.
The forward planning of assemble schedules to achieve the quickest turnaround possible.
The reviewing of stocking levels, incoming orders, and OEM demand to reduce delivery times and minimise back orders.
The development of good lines of communication with inter-dependant departments.
The Candidate:
Essential:
Competency in the use of Microsoft Office applications such as Word, Excel, and Outlook.
Desirable:
Experience within a production planning environment.
An awareness of the principle of Lean manufacturing.
An awareness of Total Quality Management Systems.
A working knowledge of health and safety requirements.
Experience in the use of a computerised production system such as Sage.
About Randox:
An international company operating in over 145 countries that continues to have unparalleled growth, Randox Laboratories has been the heartbeat of the UK's National COVID Testing Programme throughout the pandemic. In early 2020 Randox recognised the threat from COVID-19 and, based on over 40 years of diagnostic experience, quickly developed a test to accurately identify the virus. Testing at scale commenced within weeks to support the UK's National Testing Programme and private clients alike. Through the enormous effort and commitment of its staff Randox is currently operating at a capacity of 180,000 COVID-19 samples per day, making it the most productive laboratory in the UK and Ireland and amongst the very largest in Europe.
Additionally, as a world leader in diagnostics for clinical healthcare, toxicology and food security, our expertise and product portfolio have assisted laboratories across the world in improving health and saving lives. Our global success is a result of our pioneering products and the commitment & skill of our workforce, which continue to grow exponentially.
Central to the Randox ethos is our drive and determination to improve healthcare worldwide and every one of our talented staff play a role in this. In order to serve our growing international markets, we require high calibre applicants with scientific, engineering, software, and broader business skills – including sales, marketing, logistics, finance and many more. Join the Randox team and play your part in improving the health of millions.
---