Assistant Finance Business Partner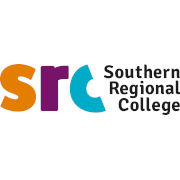 Employer Information
Southern Regional College
E: recruitment@src.ac.uk
T: 028 30259785
The Southern Regional College is a complex, multi-site organisation delivering apprenticeships, training and further and higher education through a range of specialist school areas including science, construction, automotive and electrical engineering, catering, sports studies and hair and beauty.
The Assistant Finance Business Partner, will report to the Finance Business Partner/ Deputy Head of Finance and, will contribute to the effective and smooth operation of the College through the provision of a dedicated business and finance support service to Schools and Functional Areas. In particular, the post-holder will provide expertise, advice and direct support to Senior Curriculum and other Managers in areas including budgetary control and financial management, preparation of a range of Business Cases, Projects, Bids, Appraisals and Post Project Evaluations. The post-holder will be required to ensure compliance with the Northern Ireland Guide to Expenditure Appraisal and Evaluation, all other relevant regulations and requirements as demanded by the College, sponsor Department and statutory agencies.
The main focus of the post is to play a proactive role in supporting the core teaching and learning business of the College by facilitating close and effective working to this end between Curriculum and other Managers and the Finance Department.
This post is for a full time temporary position within the College. Closing date for applications is Friday 31st March 2023.
Whilst this post is advertised as a full time contract the College may give consideration to requests to work a reduced hours contract.
Please note all correspondence will be sent from recruitment@src.ac.uk. Please check your mailbox including any spam folders regularly.
Temporary
Closing date: Friday 31 Mar 2023
Salary: £33820
Apply for job
---