Assembly Operative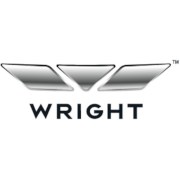 Employer Information
Industrial Temps
E: info@industrialtemps.com
T: 02890322511
Industrial Temps are excited to continue working in partnership with our client Wrightbus, Ballymena.
Wrightbus are on a new path of innovation and environmental consciousness under the leadership of Jo Bamford.
Wrightbus believe in fostering a positive work atmosphere and cultivating a culture that encourage new ideas and creativity. With a mission to make the world a better place.
There has never been a more exciting time to join Wrightbus!
20x PERMANENT Assembly Operatives to be based in Galgorm, Ballymena
Salary: £23,198 Per Annum​​​​​​​
Working hours: 4 day working week
Monday to Thursday 7am – 5pm
Full time, Permanent positions
Benefits:
– Pension: 5% employee, 3% company
– Holidays: 237.5 hours
– Life Assurance
– Multi Store Discount Scheme
– Canteen Facilities
– On site car parking
– Medicash Scheme (Health Insurance)
Job Criteria:
Essential Criteria:
– Recent experience using a variety of hand/power/air tools.
– Previous experience in a Joinery / Woodworking / Carpet fitting background
– Experience in a manufacturing / industrial environment.
– Basic knowledge of materials particularly aluminium and steel.
– Proven ability to read engineering drawings.
– H & S knowledge.
– Flexible and adaptable.
– Proven ability to work as part of a team.
– Willing to undertake training as required.
– Willing to work overtime on a regular basis.
– Willing to work shift pattern
Job Duties:
– Responsible for the compliance with the company's health and safety policy and procedures ensuring the workshop policies are being adhered to.
– To ensure that work carried out is to the Wrightbus agreed quality standard and ensure that all such quality sign offs and procedures are complied with.
– Responsible for the fabrication and assembly of parts related to the overall manufacturing process.
– Ability to interpret complex parts and assembly drawings.
– Have the ability to move between several distinct operations whilst maintaining high quality workmanship and overall efficiency.
– Ability to assemble a multitude of materials such as metal, wood, laminate and fibreglass components to the vehicle during the production process.
– Responsible for the safe operation of plant equipment and or hand tools associated with the manufacture or fitting process.
– To participate actively in continuous improvement teams.
– Must be prepared to work overtime when requested by management
– Undertake any training or retraining associated with the post, or introduction of new working practices or engineering changes including the training of others
Additional Information:
This Assembly Operative position is in Wright bus in Galgorm in Northern Ireland.
Candidates interested in this role, please contact our Ballymena office on 02825420140 or send your CV through to Danielle.McFall@industrialtemps.com
Permanent
Closing date: Tuesday 12 Dec 2023
Salary: £23198
Apply for job
---