AREA COMMANDER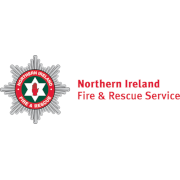 Employer Information
NIFRS
E: nifrs.recruitment@nifrs.org
T: 028 9266 4221
Northern Ireland Fire & Rescue Service (NIFRS) is committed to 'Protecting Our Community'. We are proud to deliver a fire and rescue service and work in partnership with others to ensure the safety and well-being of our community.
We value our people and are committed to the principle of equal treatment for all applicants for employment irrespective of age, gender, race, sexual orientation, disability, religion or political opinion.
As key members of the Senior Leadership Team (SLT), the Area Commanders will support the Executive Leadership Team (ELT) to deliver against a demanding change agenda in a challenging economic and political climate. The successful candidates will be experienced professionals in the fire and rescue sector and have experience of managing critical operational incidents. They will also be confident, innovative and resilient leaders and will be role models clearly demonstrating the values and behaviours expected of the Fire and Rescue Service. They will have delivered change and improvement to service delivery, ensured effective governance and financial management and can demonstrate the strategic acumen necessary to be a valued senior leader within NIFRS.
NIFRS are inviting applications from suitably qualified candidates to apply for the post of Area Commander. Please note that NIFRS may create a reserve list for 12 months should any further Area Commander vacancies arise.
All of the other information you need to apply is available in the relevant Candidate Information Pack, including full details of the essential and desirable criteria.

Candidates should apply online and the closing date for applications is 12.00 noon Wednesday 12 October 2022.

NIFRS is currently under represented by females and applications from this group are particularly welcome. Appointment will be made solely on merit.
​​​​​​​
Permanent
Closing date: Wednesday 12 Oct 2022
Salary: £67464
Apply for job
---