Analytical and Dispensary Technician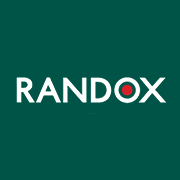 Employer Information
Randox
E: recruitment@randox.com
T: +44 (0) 28 9442 2413
Randox are looking for a Manufacturing Operative to join our manufacturing team at one of our sites based just outside of Antrim, Northern Ireland.
The successful candidate will be responsible to assist analytical and dispensary scientists in the storing, analysis and dispensing of all incoming raw materials for Randox Laboratories Ltd.
The role:
Adherence to company Positive Work Environment Policies, Health and Safety procedures, and the maintenance of a safe working environment.
Helping dispensary scientists with assessing and recording incoming raw materials and storing them in accordance with Randox policies/legislation.
Processing data for the analysis of incoming raw materials using standard spectroscopic techniques in accordance with departmental workflows and giving vital information to scientists to help with decisions on pass/fail criteria based on a developing database.
Feeding raw materials to dispensary scientists to help with formulating and dispensing required orders for materials to all departments within Randox.
Working alongside managerial staff to help monitor the necessary functioning within the department.
The Candidate:
Essential:
Qualified to at least GCSE level in Science and Mathematics
Excellent attention to detail, with good communication and organisational skills.
Proficient with software packages including Microsoft Office.
Be able to demonstrate good laboratory practice skills/skills in maintaining a clean environment.
Ability to handle stock safely and effectively.
Excellent communication skills with ability to work as part of a team.
Good organizational skills.
Desirable:
Educated to a degree level in a science related discipline.
Experience with Health and Safety aspects of dealing with chemicals, including COSHH.
Experience of general lab techniques.
Ability to process large amounts of information into concise reports to allow for effective decision making.

About Randox:
An international company operating in over 145 countries that continues to have unparalleled growth, Randox Laboratories has been the heartbeat of the UK's National COVID Testing Programme throughout the pandemic. In early 2020 Randox recognised the threat from COVID-19 and based on over 40 years of diagnostic experience, quickly developed a test to accurately identify the virus. Testing at scale commenced within weeks to support the UK's National Testing Programme and private clients alike. Through the enormous effort and commitment of its staff Randox is currently operating at a capacity of 180,000 COVID-19 samples per day, making it the most productive laboratory in the UK and Ireland and amongst the very largest in Europe.
Central to the Randox ethos is our drive and determination to improve healthcare worldwide and every one of our talented staff play a role in this. In order to serve our growing international markets, we require high calibre applicants with scientific, engineering, software, and broader business skills – including sales, marketing, logistics, finance and many more. Join the Randox team and play your part in improving the health of millions.
Randox Laboratories Limited is an Equal Opportunities Employer.
---